Important information about the United Kingdom
Shipping to the UK
Success in the international enterprising is more than only you and your customers. Each country has its own rules and restrictions, including the UK. Do you want to get to know more about the business facts of the UK you are dealing with? Or do you want to get comfortable with the different commercial practices, cultures, custom rules and economy?

Get to know the United Kingdom.
Business in the UK
The United Kingdom comprises a total of four areas: England, Scotland, Wales and Northern Ireland. The first three together form the island of Great Britain. The majority of the inhabitants (80%) of the United Kingdom live in England. The United Kingdom is the 5th largest economy in the world with a strong financial center. The United Kingdom has been one of the Netherlands' most important trading partners for many years. The most important export products are chemical products and machines. The Netherlands also exports meat, vegetables and fruit.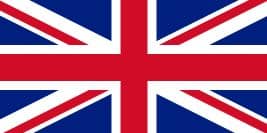 Knowing that our experience starts in 1974 and that we've got an extensive local network, you know that DHL Express is your ideal partner to build your business with in this enormous economy. It's logical that your important packages and documents can be send very easily to cities like London, Belfast, Edinburgh and Manchester.