All information about the United States
Shipping to the US
Success in the international enterprising is more than only you and your customers. Each country has its own rules and restrictions, including America. Do you want to get to know more about the business facts of America you are dealing with? Or do you want to get comfortable with the different commercial practices, cultures, custom rules and economy?

Get to know America.
Business in the US
The United States of America is a federation of 50 states. Two of the fifty states, Alaska and Hawaii (an island state in the Pacific), do not limit the other states. The country also includes various island areas in the Caribbean Sea and the Pacific Ocean. The United States is the third largest country in the world in population, after China and India. The US is also the third largest country in area, after Russia and Canada. The US currency is the US Dollar ($).
The United States is rich in minerals. It owns about 20% of coal, 13% of petroleum, and 24% of natural gas reserves in the world. The oil is mainly extracted from the Gulf of Mexico, and in the states of Alaska and Texas.
The main export products of the US are motor vehicles, aircraft, food, iron and steel products, electronic equipment, industrial and energy generating machines, chemical products and consumer goods. Important import products include ores and scrap metal, petroleum and petroleum products, machinery, transport equipment (especially cars) and office products.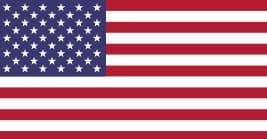 Did you know that DHL originates in the United States? Three ambitious entrepreneurs from San Francisco, Adrian Dalsey, Larry Hillblom and Robert Lynn set up DHL in 1969 and began transporting customs documents by plane. Knowing that our experience starts in 1969 and that we've got an extensive local network, you know that DHL Express is your ideal partner to build your business with in this enormous economy. It's logical that your important packages and documents can be shipped very easily to cities like New York, Washington, Los Angeles and Chicago.