All important information about Italy
Success in the international enterprising is more than only you and your customers. Each country has its own rules and restrictions, including Italy. Do you want to get to know more about the business facts of Italy you are dealing with? Or do you want to get comfortable with the different commercial practices, cultures, custom rules and economy?

Get to know the land of pizza, pasta and sun.
Shipping to Italy
Italy is the eighth largest economy in the world. With approximately 6.1 million consumers, it has an important market. The Italian economy is characterized by a large number of small and medium-sized companies that have traditionally been active in the manufacturing industry. These SMEs, mostly family businesses, are the engine of the Italian economy.
Italy knows a big foreign trade. Machines, motor vehicles, textiles, clothing, metals, and chemical products are the most important export products. The most important import products are machines, transport equipment, chemical products, food, foodstuffs and minerals (petroleum). Tourism is an important source of income. Main Italian trading partners are Germany, France, the United States and the United Kingdom.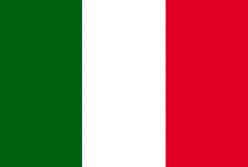 With our years of experience and our extended local network, DHL Express is your ideal partner to build your business with in this important economy. Do you want your important packages and documents safely and easily delivered to a destination? DHL can help with that by delivering to cities like Milan, Turin, Rome or Venetia. Since 1978 DHL Express is active in Italy. In Venetia we take care of our deliveries by boat.