Important information about Germany
Success in the international enterprising is more than only you and your customers. Each country has its own rules and restrictions, including Germany. Do you want to get to know more about the business facts of Germany you are dealing with? Or do you want to get comfortable with the different commercial practices, cultures, custom rules and economy?

Get to know the land of Bratwursts and Lederhosen.
Shipping to Germany
Germany has the 4th biggest economy in the world and has the biggest consumer market of Europe with 82 million inhabitants. The domestic investments in Germany show a growth since years.
The most important sectors are the automotive, mechanical and electrical industries. Germany is the most important export country with as most important export products; fruit and vegetables, office and automatic data, telecommunications and electrical appliances.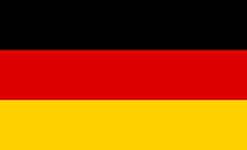 With our years of experience and our extended local network, DHL Express is your ideal partner to build your business with in this important economy. Do you want your important packages and documents safely and easily delivered to a destination? DHL can help with that by delivering to cities like Keulen, Düsseldorf, München, Frankfurt or Hamburg.