All important information about France
Success in the international enterprising is more than only you and your customers. Each country has its own rules and restrictions, including France. Do you want to get to know more about the business facts of France you are dealing with? Or do you want to get comfortable with the different commercial practices, cultures, custom rules and economy?

Get to know the land of good wines and smooth cheeses.
Shipping to France
France is the most important country of the EU, it's stretching over the North-Sea to the Mediterranean with a diversion landscape. Besides the country is proud owner of the Mont Blanc, also known as thé highest point (4810m) of West-Europe. France is the most important touristic destination of the world and one of the most modern countries. It is an important state of the European Union and a member of the G-8.
Japan, the US and China are the most important trading partners of France, but more than half the trading is executed with other members of the European Union. The important export products are foodstuffs, agricultural products, machinery and transport equipment, chemical products, steel and iron products and clothing.
In the French road network, on important roads, there is raised péage. France has an extended railway network, wherein the TGV. There is a network with Great-Brittany via the canal tunnel. SNCF is the national railway society. Airports are in Paris, Lyon, Nice and Marseille.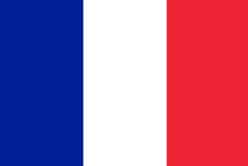 If you know that our experience starts in 1976 and that we've got an extensive local network, you know that DHL Express is your ideal partner to build your business with in this important economy. It's logical that your important packages and documents can be shipped very easily to cities like Paris, Lyon and Marseille.