All important information about China
Success in the international enterprising is more than only you and your customers. Each country has its own rules and restrictions, including China. Do you want to get to know more about the business facts of China you are dealing with? Or do you want to get comfortable with the different commercial practices, cultures, custom rules and economy?

Get to know China.
Shipping to China
China is the 2nd biggest economy of the world and has 1.3 milliard inhabitants. The country has a huge market with a lot of chances. To conquer these chances you have to pay much time and energy. Why? Because China is so big, there is a big diversity between the different regions.
Although China is a country in development, it has known an enormous economic growth since the 70s. This thanks to the economic liberalization. Out of statistics turns out that the GDP between 1978 and 1988 has increased with 400% and the foreign investments increased enormously during the 90s. In 2001, china became member of the WTO.
Agriculture is by far the most important sector. More than half of the Chinese people work in this sector. China is the big rice- and wheat dealer of the world and an important producer of sorghum, millet, barley, peanuts, grain, soybeans and potatoes. And it is the biggest producer of cotton and tobacco and is a major producer of oilseed, silk, tea, ramie, jute, hemp, sugar cane and sugar beet.
To attract the foreign investors, china has raised since the 70s Special Economical Areas, causing that more freedom of trade was made possible. According to the Financial Times Global 500, in the top 10 of most valuable enterprises are 3 Chinese companies. These are Petro China, the Industrial and Commercial Bank of China and the China Construction Bank.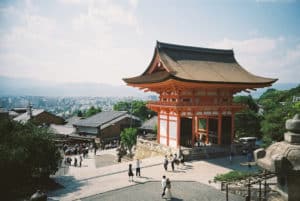 With our years of experience and our extended local network, DHL Express is your ideal partner to build your business with in this upcoming economy. Do you want your important packages and documents safely and easily delivered to a destination? DHL can help with that by delivering to cities like Beijing, Shanghai, Guangzhou and Xi'an.