All information about Belgium
Success in the international enterprising is more than only you and your customers. Each country has its own rules and restrictions, including Belgium. Do you want to get to know more about the business facts of Belgium you are dealing with? Or do you want to get comfortable with the different commercial practices, cultures, custom rules and economy?

Get to know Belgium here.
Shipping to Belgium
The kingdom of Belgium has a surface of 30.528km² and a population of approximately 11 million inhabitants. The most important country is the capital Brussels, which is used by the European Union and the NAVO as an administrative center.
The country has three official languages: approximately 60% speaks Dutch, 40% speaks French and less than 1% speaks German.
Except for Germany, this country is our second most important trading partner. It knows a solid middle class with an considerable purchasing power. The sales via internet are catching up on. Are you active in this sector? There might be some opportunities for you. The economy of Belgium is mostly based on services, transport and trade and less on the production of products. The importance of this industry is reducing but still amounts 25% of the GDP.
The Belgian Industry is depending on the import of its raw materials. Most of the iron came out of a basin located in Lotharingen in France, while the non-ferro iron products are made out of raw materials from colonies, like zinc, copper, lead and tin.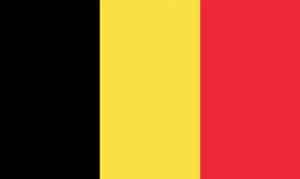 If you know that our experience starts in 1978 and that we've got an extensive local network, you know that DHL Express is your ideal partner to build your business with in this strong, free and stable economy. It's logical that your important packages and documents can be shipped very easily to cities like Brussels, Antwerp, Luik, and Charleroi.