They grew their business with a little help from DHL Express. This their story.
DAMOY ANTWERP

Damoy is a retailer for high-end fashion distributing luxury fashion articles to more than 100 shops and customers worldwide. Founded in 2012, they saw their business grow exponentially year by year, resulting in contracts with Net-A-Porter and Shopbop (Amazon). Some of their articles are even designed by the founder's wife!
The customers of Damoy expect that their goods are handled with the utmost care and that's where DHL comes in… By guaranteeing a timely delivery without any damages done to these luxury articles, DHL can help Damoy win loyal customers!
DAMOY & DHL IN NUMBERS
+ 20 % growth in shipment volume every year
+ 394 % revenue growth since last year
100 shops as a distribution network across the globe
PELOTON DE PARIS

Peloton de Paris started as the first cycling café in Belgium where customers could enjoy a drink while waiting for their bike to get fixed. They created their own cycling team jersey and their design was an instant hit. This set the plan in motion to design more variations and to also become an online retailer. Now their jerseys are worn worldwide from Europe to the States to Asia.
As a start-up Peloton de Paris needed their shipments to arrive so they wouldn't lose money on missing shipments. The excellent performance, tracking system and follow-up of DHL proved to be the perfect fit for them. Their shipments get properly delivered and faster than ever before, adding prestige to their products and resulting in more and loyal customers.
GYMSHARK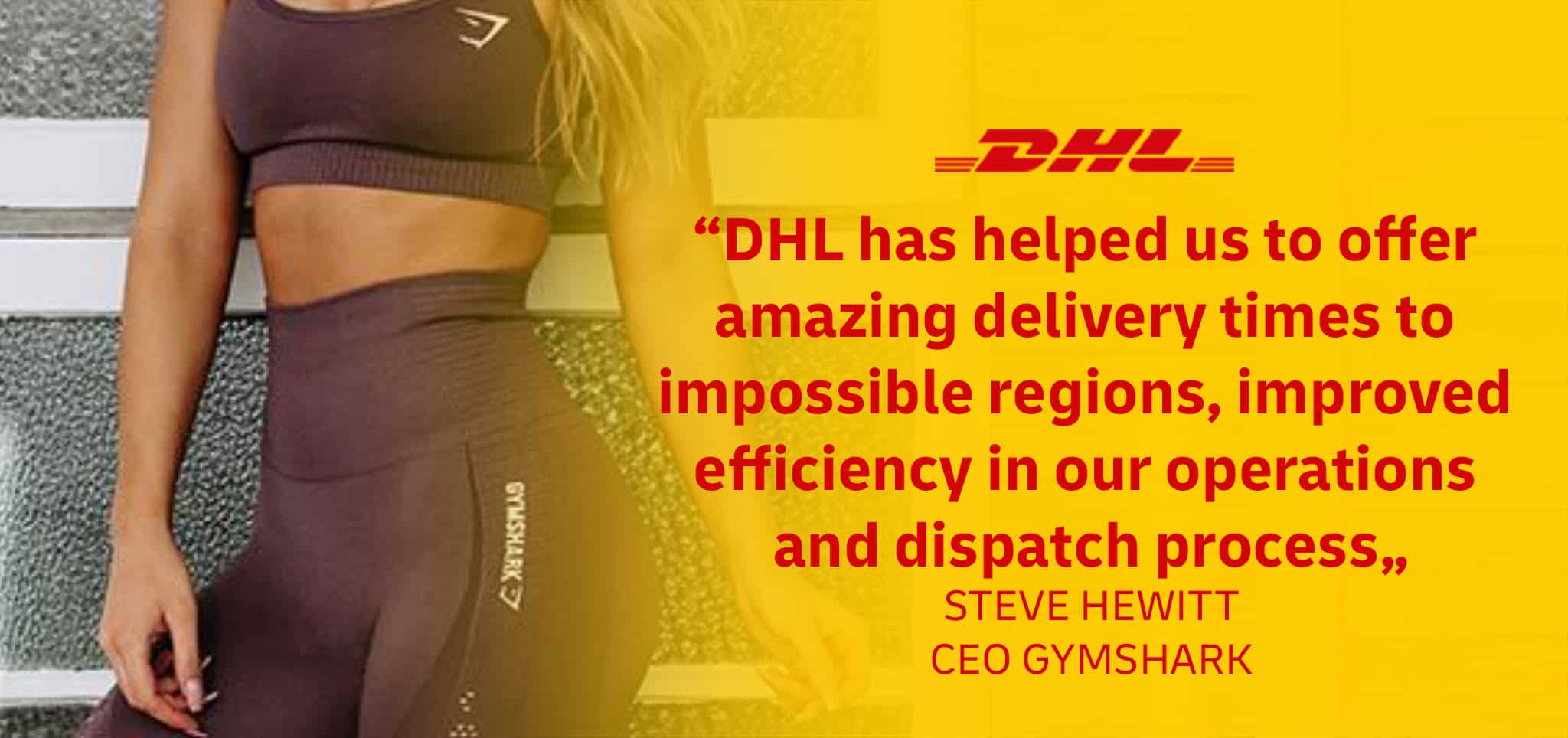 Gymshark was created by British university student Ben Francis in 2012. This UK-based manufacturer and online Retailer sells high quality fitness apparel and accessories, and has evolved to become one of the UK's fastest growing brands, even staking a claim in the hugely lucrative American sportswear market.
GYMSHARK & DHL IN NUMBERS
13000 additional unites within 1 year
70 % Shopping cart value increase – a rise from £41 to £70 – after adding the express delivery option
50 % Gymshark Customers willing to pay for express delivery
210 % Increase in Gymshark's year-on-year sales since implementing express
Christian Wijnants

Christian Wijnants' full story is coming soon!