All information about Australia
Success in the international enterprising is more than only you and your customers. Each country has its own rules and restrictions, including Australia. Do you want to get to know more about the business facts of Australia you are dealing with? Or do you want to get comfortable with the different commercial practices, cultures, custom rules and economy?

Get to know the country of Kangaroos, Koala's and super cute sea lions.
Shipping to Australia
As a modern western country, Australia has the most free economy in the world with a minimal government interference, who's dominated by the service sector. This one is fogging 68% of the Australian GDP. The agricultural- and mining sector (together 10% of the GDP) are responsible for 57% of the export of Australia. The country has its own currency, the Australian Dollar.
Australia is a very prosperous country with an per capita income of $49.928 per year. Typically for the Australian economy is the fast and far-reaching change of the predominantly agricultural land to a modern and industrial state. Because of the discovery of a few minerals, the mining sector has developed extremely well. From the total export value, the mining sector is taking 40%.
Today, Australia knows an e-commerce market with an enormous growth thanks to the increasing consumer confidence in online shopping. But the concurrence is huge, what makes it more and more difficult to distinguish yourself at this market. Because of that, a lot of entrepreneurs try to promote their products or brands through social media.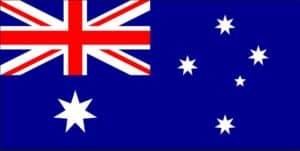 If you know that our experience starts in 1972 and that we've got an extensive local network, you know that DHL Express is your ideal partner to build your business with in this strong, free and stable economy. It's logical that your important packages and documents can be shipped very easily to cities like Sydney, Brisbane and Melbourne.