We all know the disappointment when you get home and you find a leaflet saying you missed a delivery. When it's a package which has come a long way and you have been waiting for it for a while, this feeling is frustrating. So, we've got a solution for you! DHL Express has, besides his 230 ServicePoints, an extra service for you.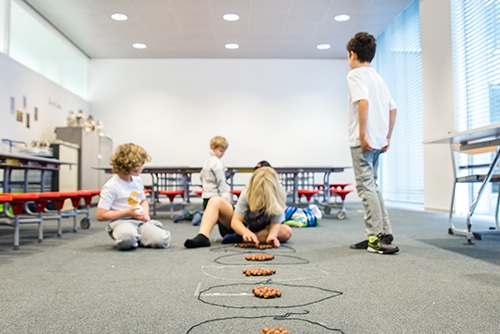 International School of Leuven
We're going back to school, and it's for real. Starting the 19th of February, DHL Express will have its first campus ServicePoint at the International School of Leuven. Everyone working at or near the campus Proximus UCLL, will be able to send and receive their international shipments.
The international school of Leuven, is a cooperation between IMEC, KU Leuven, the Flemisch Institute of Biotechnology en the City of Leuven.The service point is located at the UC Leuven-Limburg campus Proximus in Heverlee (geldenaaksebaan 335, 3001 Leuven). The school focuses on children from expats. At the moment, 70 children of different nationalities are studying at the school. The teaching program, the didactic-pedagogical approach and the spatial framework of the International school, meets the expectations of the parents more and more.
DHL Express Easy makes the world feel smaller
What do you do when you want to send an important package or document to the other side of the world? You use DHL Express Easy, off course! We deliver from Albania to Zimbabwe, starting at 17 euros all-in. An express delivery has never been this easy before. With DHL's free box or envelope, you can start your journey in no time. And now even, in our first campus service point.
Why DHL Express Easy?
We can answer this question easily. With DHL Express Easy you can:
Deliver worldwide with fast transit times
Also for dutiable shipments
Including free DHL box or envelope
Signature on delivery
Track your parcel online every step of the way
Easy tariffs starting at 17 euro.
Secure and reliable delivery by a DHL Express courier, anywhere in the world
Need to know more? Contact us on 02 715 50 50 or check or website (inclusief link naar het stukje van express easy)