A new look for our DHL ServicePoints!
Our ServicePoints also like to have a new look! The ServicePoints in Nazareth as well as the one in Charleroi got a nice freshening up.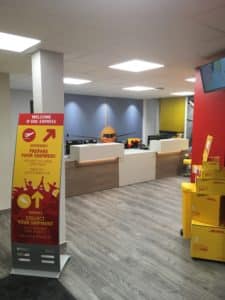 Did you know you can drop by in a ServicePoint in your neighborhood to ship an urgent document? Or that you can send your daughter in New York a surprise? Everything is possible, and without an account number. Isn't this easy? Shipping urgent shipments from a beautiful environment is even more fun!
Do you have an urgent shipment? Find here your nearest DHL ServicePoint.