1978, the year of blockbusters like Grease, of the first Garfield strip was published, of One Love Peace and hippies, but more importantly the birth of DHL Express Belgium. We're finally there, the big 40. Ever since 1978, we are your most loyal partner in international business. We are the most international company in the world. And thats's something to celebrate!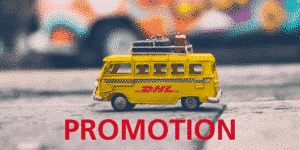 Enjoy our birthday discount for all DHL Express Easy shipments from Belgium to the rest of the world (excl. Europe, USA, Canada & Mexico) up to 2 kg: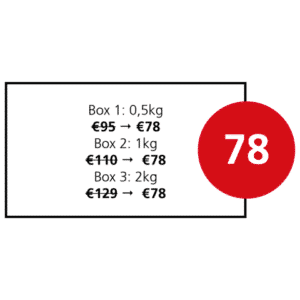 DHL Express Easy makes the world a smaller place
Sending your important document or parcel to the other side of the world has never been easier. We deliver worldwide, from €17 all in. Fast, secure and reliable. Select your free DHL packaging and then pack your parcel. It's that easy.
Worldwide delivery with fast transit times
Also for dutiable shipments
Including free DHL box or envelope
Parcel signed for on delivery
Track your parcel every step of the way online
Simple pricing from €17
Secure delivery, anywhere in the world
Important information
Delivery period (transit times)
Transit times are indicative and can vary depending on aspects such as the size and the content of the shipment, the location, customs processing and public holidays. Transit times apply from the day on which the courier collects your shipment from the DHL Service Point. The last times for depositing items are available at the DHL Service Point. See the current transit times at www.dhlexpress.be.
Prohibited items
If your shipment contains a prohibited item, the shipment can be delayed or held back. DHL will then contact you.
Insurance
Additional insurance can be arranged with DHL Shipment Insurance. At a competitive rate your shipment is finally protected against all risks of physical shipment loss or damage.
DHL Service Points
A complete and up-to-date overview of DHL Service Points is available on www.dhlexpress.be
For questions please contact our Customer Service at 02 715 50 50. We will be happy to assist.
Rest of the World
El Salvador
Eritrea
Ehtiopia
Falkland Islands
Fiji
French Guiana
Gabon
Georgia
Ghana
Greenland
Grenada
Guadeloupe
Guam
Guatemala
Guinea Republic
Guinea-Bissau
Guine-Equatorial
Guyana
Haiti
Honduras
Hong Kong
India
Indonesia
Iran
Israel
Jamaica
Japan
Jordan
Kazakhstan
Kenya
Kiribati
Kuwait
Kyrgyzstan
Lao People's Dem. Rep.
Lebanon
Lesotho
Liberia
Libya
Macau
Madagascar
Malawi
Malaysa
Maldives
Mali
Marshall Islands
Martinique
Mauritania
Mauritius
Mexico
Mayotte
Micronesia
Mongolia
Montserrat
Morocco
Mozambique
Myanmar
Namibia
Nauru
Nepal
Nevis
New Caledonia
New Zealand
Nicaragua
Niger
Nigeria
Niue
North Korea
Oman
Pakistan
Palau
Panama
Papua New Guinea
Paraguay
Peru
Philippines
Puerto Rico
Qatar
Reunion
Rwanda
Saipan
Samoa
Sao Tome and Principe
Saudi Arabia
Senegal
Seychelles
Sierea Leone
Singapore
Soloman Islands
Somalia
Somaliland
South Africa
South Korea
Sri Lanka
St. Barthelemy
St. Eustatius
St. Helena
St.Kitts
St. Lucia
St. Maarten
St. Vincent
Sudan (North)
Sudan (South)
Surinam
Swaziland
Syria
Tahiti
Taiwan
Tajikistan
Tanzania
Thailand
Togo
Tonga
Trinidad and Tobago
Tunisia
Turks and Caicos Islands
Tuvalu
Uganda
United Arab Emirates
Uruguay
Uzbekistan
Vanuatu
Venezuela
Vietnam
Virgin Islands (British)
Virgin Islands (US)
Yemen
Zambia
Zimbabwe